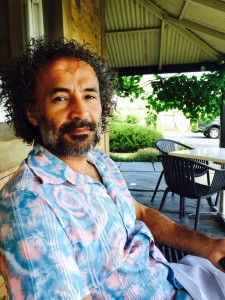 Lez Shiell has been practising Acupuncture and Chinese Medicine in McLaren Vale for 15 years. He is a well-established practitioner that is committed to results.
He runs a general health practise with a special interest in women's health (fertility, IVF, pregnancy, induction, post-natal care), musculo-skeletal conditions (including back, shoulder, hip and knee pain & chronic connective tissue pain), palliative care and general well being. Chinese Medicine is a whole approach to health and well being.
Lez works with you for the desired result and strives to continue to improve the quality of care that he offers.
Lez is currently completing his Masters in Health Science (Acupuncture) and is qualified in transpersonal counselling.
Personally, Lez lives in Willunga with Lori-Ellen and his three children. He loves the beach, swimming, training and enjoying food & wine from the local region.